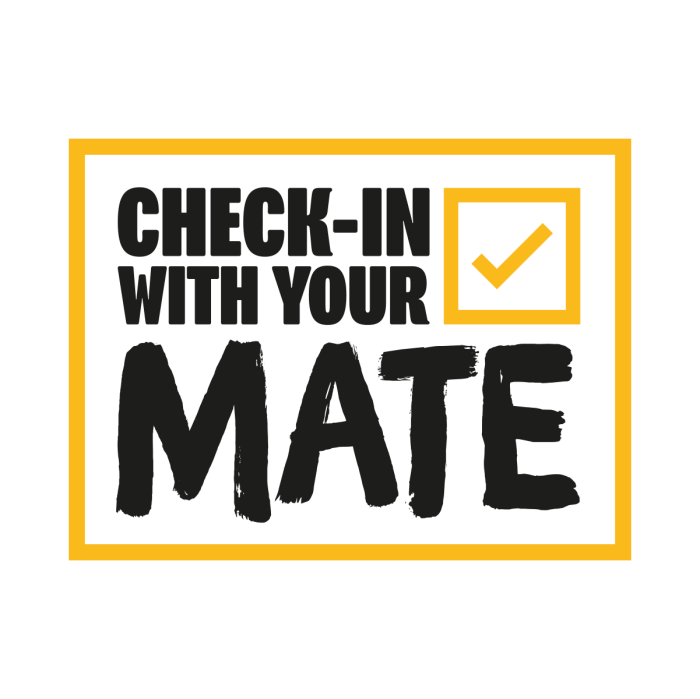 Get the support you need
Anyone can feel low, alone and even suicidal.
Check-in with your mates, and give them the support they need.
Remember, you don't need to have all the answers to help your mate.
Below, you can find links to both local and national support services.

If you or a mate need help urgently, please click here.

---